HOME IMPROVEMENT BUSINESS OWNERS
DO YOU HAVE

7 MINUTES

TO TAKE YOUR

BUSINESS

TO

NEW HEIGHTS?
Get the tools to solve any business problem in
as little as 7 minutes.
LIMITED TIME 14 day trial
Easy-to-Use, Quick to Find: Micro-Learning Videos (avg 7 min), plus Implementation Support (Templates, Checklists, Worksheets)
The Homepro Toolbox is the only resource center where home improvement business owners like you can get quick access to actionable information to improve your business.
It's like a cheat-sheet for your small business! 
Included in Your Free Trial
50+ Ways to Get Better Leads
Stop wasting your time and get better leads that are easier to close!
Command Higher Prices
Stop wasting your time and get better leads that are easier to close!
25 Top Sales Performers Hacks
Learn how the best in the business close more deals and grow fast!
Mastering Voicemail
Take your voicemail skills to the next level and get more callbacks.
Email Opening Hack
How to stack the deck in your favor and get more from email!
Ringless Voicemail Swipe Copy
Proven script that works, specialized for your business!
Join the hundreds of business owners who have already  improved their businesses using Homepro Toolbox.
Randy Fox
President, Fox Valley Electric and Solar
We have been using the HomePro Toolbox for a few months now and there is so much helpful information!    From marketing to employee management to sales we have learned and make use of literally dozens and dozens of tools that are making a huge impact in our Solar business.  Thank you Madeleine!
Darla Rowell Zorn
Express Blinds, Shutters, Shades & Drapes
This morning I am so thankful for the tools and wisdom you've imparted into my life.   Had a tough decision to make regarding my new hire (designer).   My decision was based on solely our business needs.  Something that I wouldn't have done without your coaching.  So today, I wanted you to know you've made me a better leader and I am grateful for you. 
Erin Ennis
Owner,
Energy Exteriors NW
Homepro Toolbox has helped each salesperson be successful proposal after proposal!
Homepro Toolbox offers valuable information, templates and trainings and takes away some of the stress of running an independent business.
Easy-to-Use, Quick to Find: Videos (avg 7 min) + Implementation Support (Templates, Checklists, Worksheets)
Here are some of the general topics we cover:
Work On Your Business, Not In It
Learn exactly what top-performing business owners do to leap from owner-operator to owner-manager, to CEO.
Leadership & Management
Leadership and management are skills that are essential when building a business. Become an effective and impactful manager and leader with this module.
Time Management
Having good time management skills is extremely important, not only for your business but also for everyday life.
Template Library
The tools and templates, resources and samples in this room to give you a huge head start as you add process to what is already going well in your business.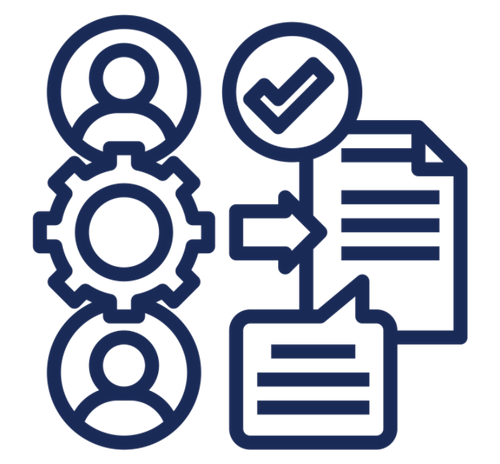 Onboarding
Learn how to navigate the onboarding process in order to become a more successful team leader.
Hiring
40% of business owners say they're bad at this. Don't let that be your story. Learn our process.  Use our templates.
Hire like a pro!
Sales Fundamentals
Sales is an art and a science and it's critical to understand both sides in order to unlock your sales potential.  Whether you're a seasoned pro or a beginner, you are going to find the best tips, tricks, ideas and insights to help you up your sales game.
Goals and Planning
Goal setting and planning is the key to creating consistent progress in the direction you want to grow. In this power-packed room you will discover the fundamentals of SMART goal setting, what to avoid along the way, an easy forecasting tool and much more!
Marketing
There is no silver bullet in marketing, but there are game-changing fundamentals that transform your understanding of marketing and amplify your execution and results.  These tools help you create marketing success more successfully than you ever have before.